What is the link between gender-based violence and German arms exports?
In this study, commissioned by Greenpeace, our Co-Executive Directors Nina Bernarding and Kristina Lunz outline the interlinkages between Gender-based violence (GBV) and the proliferation of conventional weapons. They argue that with inadequate attention paid to the risk of GBV in its risk assessments, Germany fails to effectively address the issue in its arms exports processes and therefore undermines its own commitment to implement the "Women, Peace and Security" agenda in a full and meaningful way. The report highlights 'good practice' examples of GBV prevention through comprehensive arms export control and outlines concrete policy recommendations for Germany moving forward.
We are extremely grateful to Katie Washington for her editorial support during the writing process!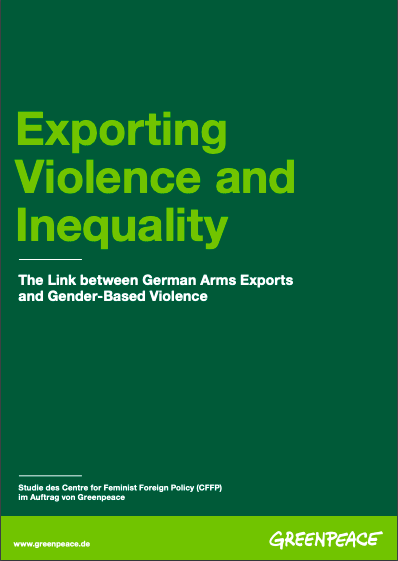 For further information, you can also visit the Greenpeace website: www.greenpeace.de/frauen-frieden-sicherheit